You see Nigerian type of Cashew is highly cherished by buyers. The quality in Ogbomosho is unique more than any other cashew nut you can find in Nigeria or any other place in West Africa we empower our farmers by training them on good Agronomic practices. Ogbomosho is a bustling commercial town where cashew business has thrived for centuries. This ancient town in Oyo state founded in the mid-17th century in southwest Nigeria has earned the title Cashew City for good reason; that is the best quality cashew nuts from West Africa come out of Ogbomosho I'm Professor Olabode Olayinka Samuel, Professor of Crop Production and Weed Science from Ladoke Akintola University, Ogbomosho here. Cashew known scientifically as Anacardium occidentale is one of the prominent tree crops in Nigeria.
It got introduced to Nigeria you know from Brazil which happens to be the place of origin and not until very recently the popularity was not very much but in the last 10 years or thereabouts it has become very popular maybe because of reduced labor requirement compared to other tree crops like cocoa, rubber, kola nut, oil palm and the rest.
This cashew tree is three years old and is already fruiting and this will continue to the next 33 to 50 years. Experts say the relative ease of production processing and storage of cashew nuts compared to other cash crops makes the business more attractive to those interested in the value chain. Cashew business in Nigeria like I told you the other time is thriving very very well nowadays. Cashew business allows for numerous opportunities and sizable profits for those interested in participating, from farmers to transporters and middle men.
You have layers of people benefiting from Cashew. Starting from the farmer who owns the farm to labourers that will assist in harvesting, the labourers that will assist in separation of the nuts from the cherry to those that will be involved even in drying if need be.
You now have the middlemen that will come to farmers to buy from them, now those ones that will buy may or not be mobile (mobile in the sense that they might have their own vehicle or not) if they don't, those that will bring them that is the okada riders who also eke a living, those that will do the transporting using vehicles they also eke a living. So, it is the wholesaler now I mean the person that buys in bulk that now dries, spreads it around, they do the sorting, then dry for some time, pack, before movement you know to Lagos and other big cities where the produce is exported. Another important group in this value chain are the numerous store keepers and warehouse owners who retrieve nuts from farms, dry, sort and bag them before they are sent to off-takers.
The National Bureau of Statistics NBS recorded that cashew was the country's third largest agricultural export in the first half of 2019 with Ogbomosho cashew being the highest in demand for its quality. My name is Gerald Ewelobi. I'm a commodity dealer here in Ogbomosho and I'm here to actually tell you about the cashew nut production in Ogbomosho as it stands now Ogbomosho Cashew gives as much as 50,000 tons a season of cashew nuts that's what Ogbomosho estimatedly exports. The quality in Ogbomosho is unique more than any other cashew nut you can find in Nigeria or any other place in West Africa. We have cashew nuts in places like Benin, we have cashew nuts in places like Bissau, we have cashew nuts in places like Kogi here, Enugu so many other places but that of Ogbomosho stands out as the best cashew quality and with the greatest and best commercial value of cashew produce.
In Ogbomosho you get as much as 51 KOR 53, 54, 52. Other places you get as low as 47, 46, 48 so Ogbomosho stands out as a unique brand in terms of cashew produce. We export to Vietnam; we export to so many European countries not one or two. Not three so many of them. We export to India and export to China as well, it just goes around the world.
Most of these countries are major consumers of cashew nuts.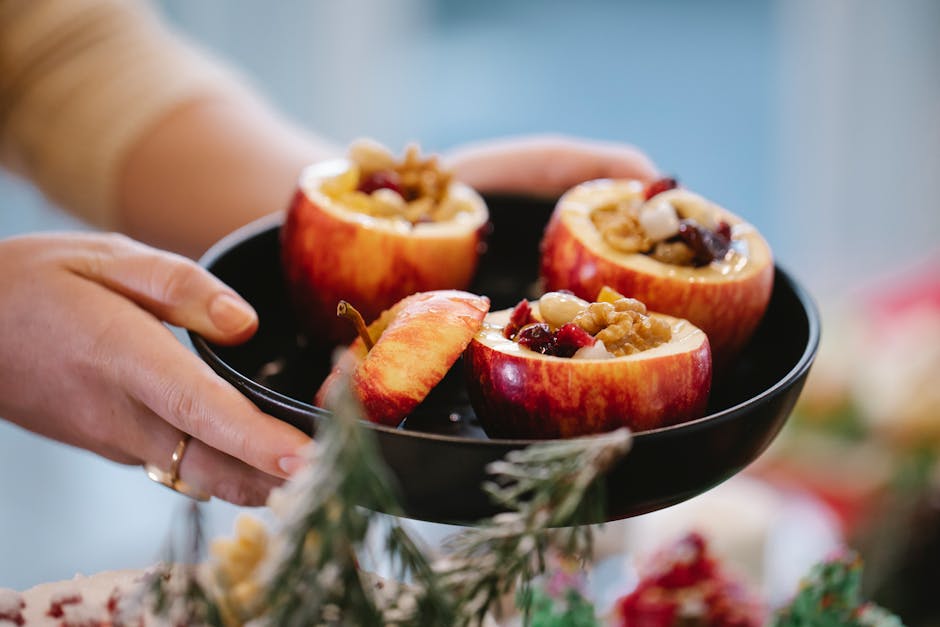 They have large factories that do the processing of Cashew nuts. Researchers are developing means of improving the volume of supply to meet market demands without losing the quality these nuts are known for. So, researches are on now just like I said in summary 1. We want to improve the quality to ensure that what comes out is exactly what buyers will need.
2. We want to shorten the gestation period that is to hasten cashew production; seed production, fruit production in cashew. 3. We want to ensure that you get the optimum population from plots such that you get the best return on investment so that you would not just be carrying out weeding spraying and whatever when you have just only few plants growing there and you will not just load the plot with too many trees which will reduce production because if it is overpopulated, production will be affected quality will be affected then there will be pest and disease infestation.
This cashew plant was transplanted five months ago from the nursery into the main field and it is spaced 8 meters apart.
On this particular field we have over 40 acres of land planted with cashew. People are working on the possibility of bringing traits together like size and number. Though the nuts from here are popular, farms in the area are mostly individually or family owned with the farmers applying crude farming methods. These small farmers often struggle with sustainability and rarely meet up with supply because they lack the skill and knowledge such as modern agronomic practices, market information, amongst others. These challenges in the industry are being tackled by a Agric companies like JADEK FARMS who do not only cultivate cashew but also help to improve farmers ability to boost their production.
Im Olajide Olanrewaju I work with Jadek Farms. I'm the Farm Manager. What we do in Jadek Farms is to help farmers build their capacity with good agronomic practices what we mean by agronomic practices is teaching them on how to increase their yield thereby increasing their income.
In Jadek Farms we help our farmers to actually stick to the best agronomy practices like spacing, pruning, like actually watching out for disease and pests that can affect their cashew plant. We are doing this to actually increase the output of cashew in the whole of the country.
My name is Abigail I'm the Chief Growth officerfor Jadek Farms. At Jadek Farms we help individuals interested in agriculture but do not have the time to do so to procure farmlands, help them to plant cashew and also help them to manage these farms for as long as they want us to.
We aggregate individual farms in a single farm city for bulk supply and easy distribution to our off-takers. Also, in the coming years we have plans to set up processing plants in order to sell at higher prices for our investors. As an aggregator the group also uses their platform to help those interested in earning from the thriving cashew business line to own farms in the Jadek Farms Cashew city.
We have a passionate, innovative, and excellent team to manage processes and interests of our partners and also to ensure we are well positioned in the Agric economy. Their system has successfully added to the overall volume of nuts output as well as increased participation in the Cashew business line..